The Making of a Sacred Drum
This is a workshop to birth your medicine drum. In indigenous traditions throughout the world the medicine drum is a sacred tool to support deep healing and cleansing. It supports the journeying process and to create one in this workshop your drum will be uniquely yours. You will receive its specific power and medicine through the process of the weekend. Because of this you will need to have an understanding of your shamanic tools, your power animal and spiritual teacher.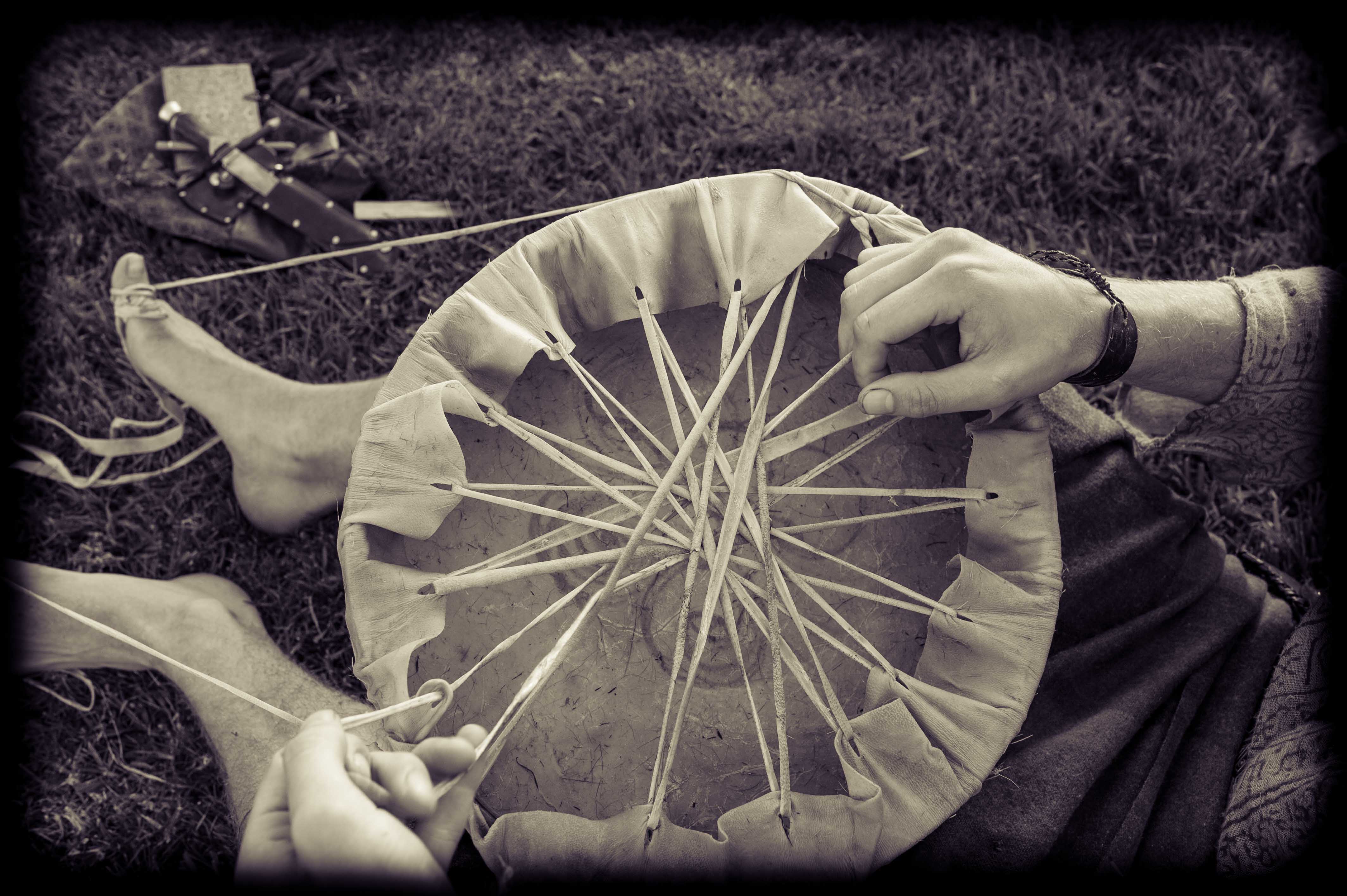 In many ways birthing your drum is similar to birthing a child, it is a sacred aspect of yourself and your healing abilities. It requires focus and sustained concentration. I will be working and supporting you in sacred circle and journeying, throughout the weekend.there is something precious here and I am honoured to be assisting you in this journey.
'Drums are individuals. They can be very special things.' Nicolas Wood
The relationship I have with my drum has built up over time, it has witnessed and participated in many healing journeys with clients and groups and engaged in profound shifting of energy. This relationship is evolving, I recently was drumming for a woman's circle, as we deepened more into the sacred journey space a luminous quality entered into the skin of my drum. I felt the energy of pearl vibrate out of the skin with each beat and permeate the room.
'Pearl is also used to create a sacred space for personal rituals and spiritual practice' Leila Lees
The hides and rims that make up the drum have be processed and made with sacred intention.
Once you birth your drum there is a time to wait and honour the skin before you can play it. In this time the drum is fragile and incredibly vulnerable. We ask that you deepen your respect for the relationship you create with your drum. It will take a few days to completely dry then you will be ready to play it. This too is an intimate process, each drum has its own heart, a place when you touch it with your beater something happens, the relationship between you begins to have voice.
You lead me
to your heart
the place I seek
where I touch your vibration
sweet movement
union
electrical stillness
of gateways opening
'Drumming also purifies the people. When the drum is played, no matter how you feel, you will start moving to the energy of the beat and you will be moved. When played consciously in ceremony it will change our electricity, our vibrations and brain states.' Salvatore Gencarelle
Drumming throughout time has been used to connect not only with our rhythm, our heartbeat but also to the universal creative energy
Thank you
Chalice